Skip to Content
Difference Between LVP and LVT Flooring
LVP vs. LVT Flooring
With the overwhelming amount of flooring choices available to craft your desired home look, Bay Carpet and Flooring serving Long Island, Queens, Brooklyn, Manhattan and all over New York wants you to feel confident understanding your options for Luxury Vinyl Tiles (LVT) and Luxury Vinyl Planks (LVP). Learn about these flooring options, their differences and advantages, and decide which is right for you!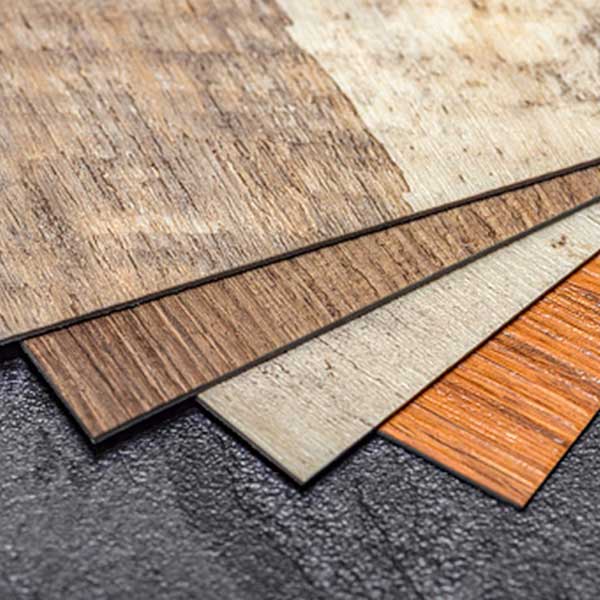 What Is Luxury Vinyl Flooring?
Luxury vinyl flooring is a water-resistant, scratch-resistant, and highly durable flooring option that can mimic the style and feel of real hardwood, stone, or ceramic tile flooring for a fraction of the cost. Thicker than standard vinyl flooring, LVT and LVP are softer underfoot with more realistic design options.
What Is LVP?
LVP, or Luxury Vinyl Planks, are manufactured in a long rectangle shape. Planks are commonly used to imitate the look of hardwood floors.
What Is LVT?
LVT, or Luxury Vinyl Tiles, are manufactured in a tile or square shape. This style is often used to achieve a stone or ceramic tile appearance, without the need for the costly installation and intense maintenance of grout.
The Difference Between LVP and LVT
There is little that differs other than the shape. Most differences will be between brand styles and installation methods. Feel free to contact Bay Carpet and Flooring in Queens, NY to get started on your luxury vinyl flooring project.
How Is Luxury Vinyl Flooring Made?
A chemical similar to plastic, polyvinyl chloride (PVC), is rolled out into a sheet of between 6 and 8 layers. This flooring sheet is then laminated with heat and pressure to create a strong bond. Embossing is next, adding textures and design elements. Embossing is usually followed by a coating of urethane or a similar substance to lock in the finished product. Once the sheets are inspected for defects, they are cut to size, creating either luxury vinyl plank flooring or luxury vinyl tile flooring.
Some brands offer tiles and planks coated in an anti-microbial film that is useful in rooms like kitchens, bathrooms, or laundry rooms. Shop at home to see how different styles of luxury vinyl flooring will look in your home.
How LVT and LVP Are Installed
A big draw for luxury vinyl flooring is the easy installation. Typically they are either:
Click-Together/Click-and-Lock/Click-and-Tap
Loose Lay
Glue Down
A combination of the three
The luxury vinyl flooring tiles or planks and specific brand will determine which installation process is needed. The most popular is Click-and-Lock or Click-and-Tap, a installation method offering time- and cost-savings. Learn more about how Bay Carpet and Flooring can help with your luxury vinyl installation
The Lifespan of Luxury Vinyl Tile and Planks
Luxury vinyl flooring will last anywhere from 20-25 years. With its ability to withstand moisture, durability from rigid core layers, and scratch resistant material, LVF is a low-cost option that can last a lifetime. However, heavy sun exposure or prolonged contact with harsh chemicals can sometimes fade its appearance.
Care and Cleaning of LVT and LVP Flooring
Low maintenance is what makes luxury vinyl flooring a popular option for any homeowner. This wear- and water-resistant flooring makes cleaning a breeze with as-needed sweeping or vacuuming, and a weekly damp mop with warm water and mild soap will keep it looking pristine. Check out our simple guide to care and maintenance.
Is Luxury Vinyl Flooring Good for the Environment?
Long-lasting durability makes LVF a great choice for those looking for a flooring option that they won't have to replace for many years. PVC is a chemical similar to plastic in nature, so it poses some environmental hazards during production, mainly in the form of dioxins.
LVT vs. LVP. Which Is Better?
The simple answer is: whichever suits your style choice the best. Luxury vinyl tile can give an appearance that accents more earthy stone styles, and luxury vinyl planks can satisfy the need for the look of hardwood flooring.
Contact Bay Carpet and Flooring
Ready to start your next home flooring project? Find out more about Bay Carpet and Flooring and how we can help you get started today!
Schedule an Appointment With Our Team Today