Skip to Content
Marine Flooring in New York
High-Quality Flooring for Boats From New York's Bay Carpet
At Bay Carpet, we pride ourselves on delivering premium quality flooring for boats. Throughout Queens, Long Island, Brooklyn & all over New York  people come to us because of our dedication to our customers and our willingness to go the extra mile. Our marine flooring selection is top-notch. In fact, we're certain you won't find a better deal anywhere else. Whether you're looking for top-of-the-line materials like marine carpet or luxury woven vinyl flooring, we have all the colorful, stunning styles – all for budget-friendly prices. We've been your source for carpeting and flooring since 1983. We're proud to carry on our legacy today.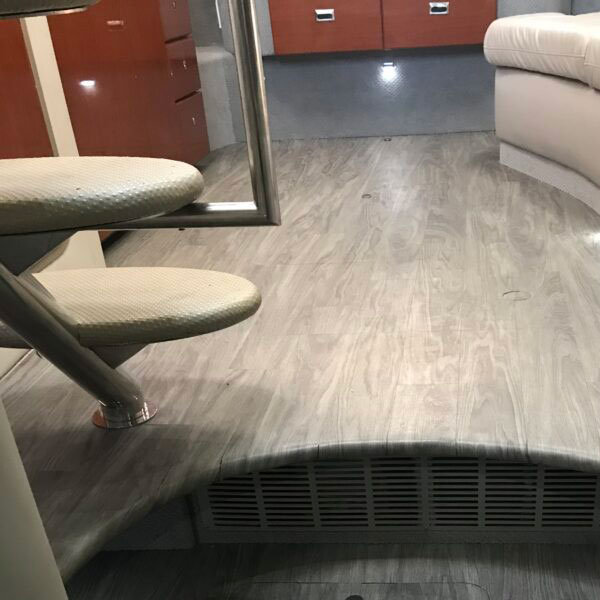 Our Inventory of Products
We offer two primary types of marine flooring at our New York location. We are proud to offer the most comprehensive inventory in the area and are confident you'll find what you need when you visit us. We can't emphasize enough the importance of investing in new flooring. It can prevent slipping and enhance the quality of your boat. Our products are:
Luxury Woven Vinyl: We are big believers in luxury woven vinyl! We believe it makes for an ideal flooring surface on any boat for numerous reasons. For instance, it is easy to clean and resists mold and mildew well. It is anti-microbial and soil and stain-resistant. It doesn't fade under the sun's harsh rays and is impervious to gasoline, grease, and oil.
Marine Carpet: Marine carpeting is another fine choice for your boat. It provides several benefits, such as resistance to mold and mildew, easy cleaning, and ravel resistance. It doesn't get fuzz or pile. Also, the sun's rays will not cause our marine carpet to fade. The superior rubber backing prevents the growth of mold and mildew underneath the carpet.
Contact Bay Carpet Today
At Bay Carpet, we want you to experience your boat like you never have before. Investing in new flooring will dramatically improve the appearance of your boat, whether you install woven vinyl or marine carpet. We can work on any size vessel and install our flooring inside or outside the boat. Give us a call today and discover why we are the area's top resource for marine flooring!
Schedule an Appointment With Our Team Today